Products
At James Allen Joinery we offer a wide range of joinery products. Everything we make is individually designed, hand made and custom built and we have the experience and resources to cover any project needed to help meet your needs and find the perfect solution for you. We offer the high-quality workmanship that we are known for – from traditional joinery through to contemporary designed furniture including, but not restricted to,  the products listed below:
Windows
We can design, supply and install a variety of windows. Whether you're looking for identical replacement windows for your period property or a more contemporary design for your new house, we've got it covered.
View our Windows Gallery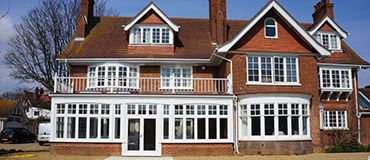 Conservatories
We have a wealth of experience in design and building conservatories. We can design a completely bespoke conservatory to fit your property or work from architects plans to bring make your dream a reality.
View our Conservatories Gallery
Doors
We design, build and fit bespoke doors, helping to retain the original look of period properties or adding character to newer properties. Additionally, we can also supply a range of off the shelf doors to further compliment your property.
View our Doors Gallery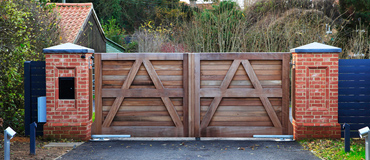 Gates
Bespoke gates can often be the finishing touch for a building project. We can design, build and install all styles of gates to suit any type of property whether you're looking to make a statement at the entrance to your property or simply want a high quality, secure pedestrian gate.
Staircases
As a full service joinery company, we pride ourselves on designing and building bespoke staircases to really set a property off. Working either from your own design, architects plans or designing a staircase specifically for you, we have the skills and experience to supply a product of breathtaking quality.
Mouldings
Bespoke mouldings can often be the final step in completing the look of a property. We can provide bespoke moulded skirting boards and architrave to either match the look of your period property or complement modern finishes.